Login
Log in if you have an account
Dont have an account? Register
Now Offering Annie Sloan Chalk Paint, Brushes, and Accessories
27 Jun 2021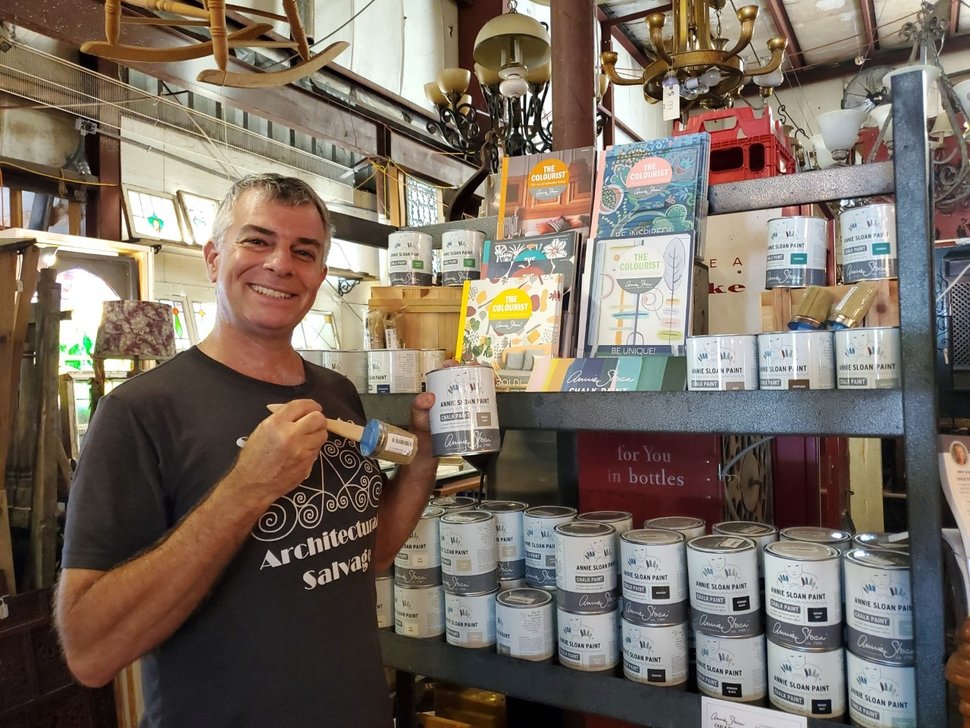 Sarasota Architectural Salvage (SAS) is now Sarasota's Choice location to buy and learn about Annie Sloan's Chalk Paint
SAS became an Annie Sloan Stockist in June 2021 offering a wide variety of the revolutionary chalk paint, brushes, waxes, and branded guides sold online and in both of the SAS stores.
"Customers have been asking for Annie Sloan Paints and we are so happy to now have over 50 products in the store with the ability to bring in anything from the line to serve our community," says Jesse White, Owner/Founder of SAS. "People use the paint to transform old furniture. What sets this brand apart is quality, ease, and a long history of success."
"People love Annie Sloan Chalk Paint® products because no sanding is required, and no primer needed. Just grab a piece of furniture and start painting" says White. "It can be applied to a variety of surfaces, such as wood, glass, metal, ceramic, and even plastic and it can be easily distressed for a vintage look."
Compared with typical latex paints, Annie Sloan Chalk Paint® easily gets us the desired vintage or beachy look, and has low odor with easy clean up, explains White. "When I told my cousin that we're going to carry Annie Sloan, he launched into a 15-minute conversation about how much he loves this paint and immediately showed me 3-4 thrift shop finds that he converted into 'perfect' items for his home." White continues, "This the effect this brand has on its customers."
By leading the decorative painting revolution over the last three decades, Annie Sloan is widely recognized as one of the world's most respected experts in paint and colour. As well as authoring 26 internationally sold books, Annie Sloan transformed the world of furniture paint with the creation of her own brand of decorative paint, Chalk Paint®, in 1990.
Annie's fine-art background and contagious enthusiasm for decorative painting has motivated both home painters and experienced professionals, unlocking countless creative potentials over the last 30 years. Annie Sloan is intent on sharing her passion for decorative painting, and inspiring people to be creative and adventurous with her paints and colours.